As an Amazon Associate and affiliate with other third parties, HappyGiftsForKids earn from qualifying purchases and display advertisements.
Top 100 Amazon Best Sellers Toys and Games
Amazon Holiday Toy List
Cheap Discount Toys Online (Valid until Friday 10/08/2021)
Fridge to go with Ikea play kitchen
Fridge to go with Ikea play kitchen
This is the DUKTIG Wooden Play Kitchen, which is a very great looking modern kitchen for kids from Ikea.  They could cook and bake in their fun pretend play in the stop-top burner and the oven that comes with it.
The diodes on the stovetop could be switched on and off, thus making it look like a real hob without getting hot.

It's designed for kids ages 3 years and up. This kitchen set looks very clean, polished, and awesome.
Pros:
The kitchen is simple and could be assembled fast
Its height is adjustable, and the doors are built well
It's stable and looks great
Good quality at a fair price
It has a good design
Cons:

The setup could be a bit time-consuming, but it's worth it
It doesn't include a toy fridge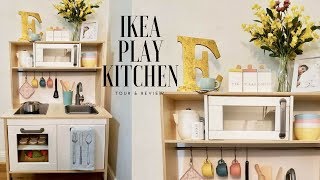 Where to buy:
Fridge for Ikea Play Kitchen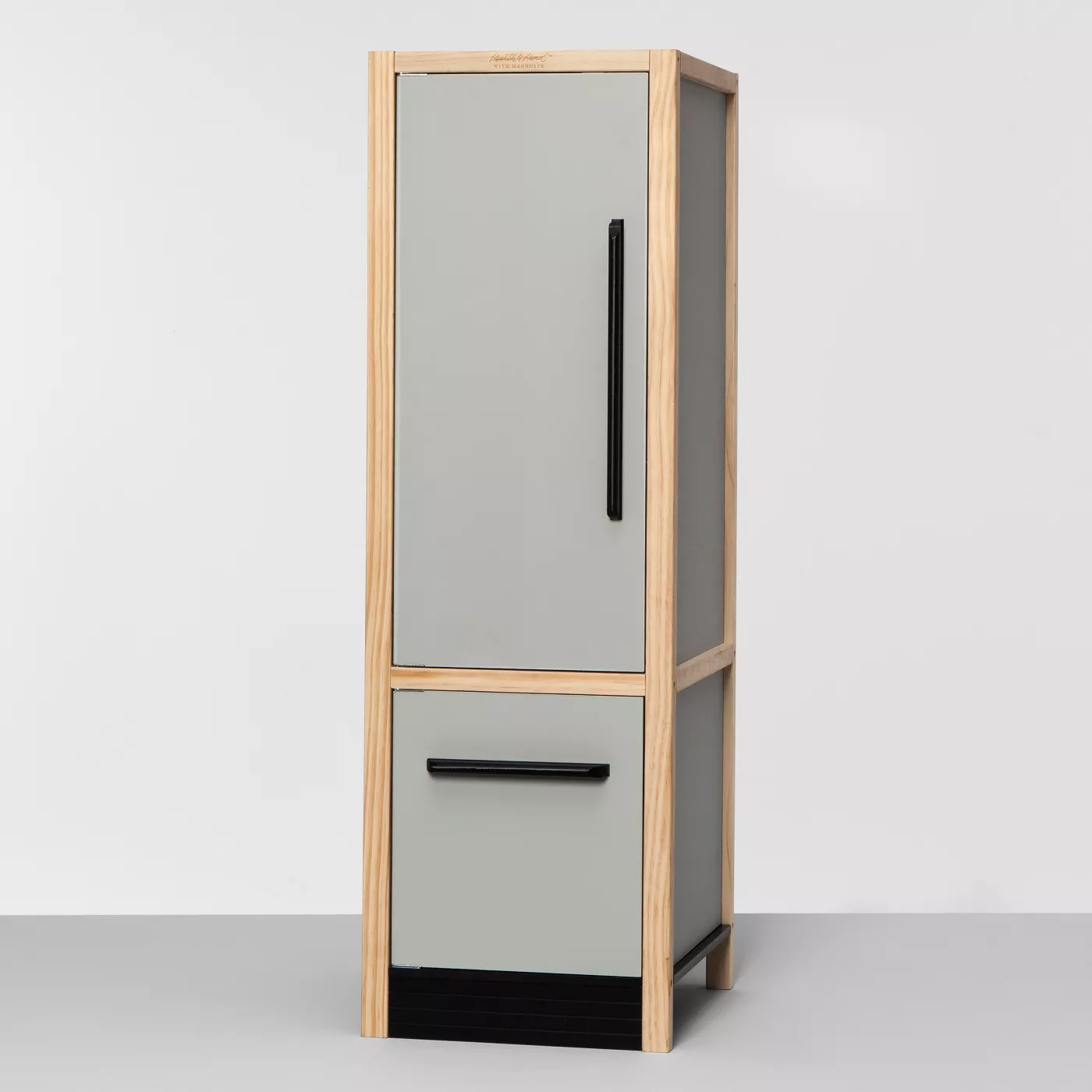 This toy wooden fridge from Hearth and Hand with Magnolia is the perfect match for your Ikea kitchen set. It could be repainted with the same color as the Ikea set.
It has a good size that's the perfect place to store all the pretend fruits and veggies. Its slim silhouette design would fit best next to the rest of the Ikea kitchen set. With its timeless look, it's an awesome pick as an additional piece to any modern or contemporary kitchen set.
It features one functional door and drawer to add a realistic touch to it. Perfect for kids age 3 years old and above.
This wooden refrigerator could be very useful for the kids to practice their cooking skills while it's also very helpful as storage for all their play kitchen accessories. They'll have fun playing this to complete their kitchen set.
Pros:
It's a  perfect addition to an Ikea kitchen set
It could hold so much, and it could hold up well
This refrigerator is well worth its price
It is extremely easy to assemble
It's sturdy and is made of high-quality materials
The perfect match for any kitchen set without a fridge
Cons:

The frame is sturdy wood, but its sides might be flimsy
Where to buy: