As an Amazon Associate and affiliate with other third parties, HappyGiftsForKids earn from qualifying purchases and display advertisements.
Top 100 Amazon Best Sellers Toys and Games
Amazon Holiday Toy List
Cheap Discount Toys Online (Valid until Friday 10/08/2021)
Is Kinetic Sand Messy?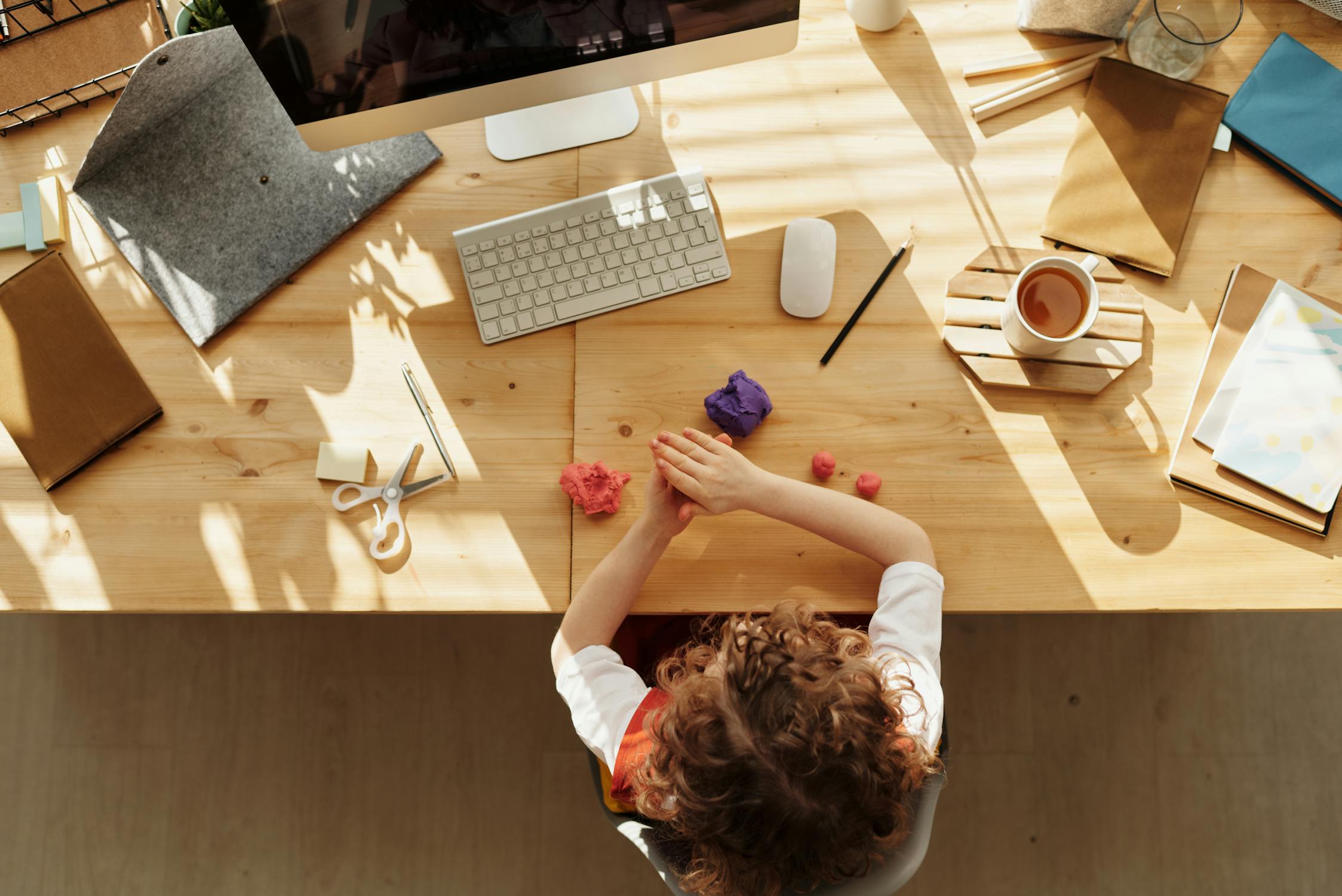 Almost every kid and every adult experienced playing with sand. Those wonderful plays with sand are unforgettable and memorable. And yes, those days could be messy but fun.
It's good that there's kinetic sand now made with regular sand that is coated with polymer so it sticks together and holds and keeps its shape.
Regular sand made more exciting and since it's coated it's a bit like wet sand but it's dry. You could do a lot of stuff with it like pulling it, shaping it, squeezing it, molding it, and pouring it. it – and sticks to itself it's because it not messy! Amazing!
But Is kinetic sand messy like the normal sand?
No, kinetic sand is not messy at all because it sticks to itself! Simply amazing, don't you think so?
It's the perfect creative activity that doesn't end up being messy since the sand sticks together. It's also non-stick for clothes!
However, the sand gets scattered like normal sand would. And if your child drops it all over the floor, then it's going to be picked up too but it's much easier to do so than normal sand and really easy to keep the playing area clean. The kinetic sand sticks together to stay clean and don't spread.
Aside from being not messy, why do kids love Kinetic sand?
There are other awesome reasons why kids can't take their hands off the kinetic sand. Here are the reasons why kinetic sand is so irresistible.
It's lots of fun- There are s many things that could be done with it that it seems magical. It could be shaped, sliced, molded, poured, and could be enjoyed over and over again. It's good for indoor or outdoor play.
It defies the norm- No matter what you do to the kinetic sand it will always stick together and keeps its form, unlike regular sand. It's a great sensory experience as you'll see how it oozes and melts through your hands.
It enhances creativity – It stimulates one's creativity to be able to come up with different things and designs. It's like playdough but thrice or more fun! There is a range of vibrant colors available for you to create an endless variety of visual structures and landscapes. You can draw in it, shape it, or sculpt it into whatever you can imagine.
Playing with it doesn't require too much space- Kinetic sand is designed to be used even in a small table-top sandbox, hard floor, or even on just an ordinary table. It' perfect play anytime and anywhere.
Kinetic sand is made to last longer. It doesn't dry out like clay like playdough. You could just store it properly and you'll be guaranteed of its longevity.
It's easy to clean and very safe- Being kinetic means the sand sticks to itself!  It's not only easy to clean but it's also gluten-free and non-toxic if kids decide to put it in their mouth. Supervision to the younger kids is a must, though. Swallowing too much of it could be dangerous.
It's very relaxing and a stress buster to adults- The tactile properties of the product are great to reduce stress as a stress ball does. It's calming too by just squeezing it and running it through your fingers or drawing on it on the table.
It helps in the development of kids- It's recommended for kids ages 3 and up. It could give beneficial and positive help to a kid's development like in areas of sensory awareness, hand-eye coordination, and fostering their creativity.
Kinetic sand is the ideal toy for sensory learning and play. There's also the beach kinetic sand that's coarser and even less messy than the regular kinetic sand type.
How do you clean Kinetic Sand up?
Kinetic sand is easy to clean up because it sticks to itself and nothing else. Just form a ball of sand and dab the remaining sand with the ball to pick it all up and everything is clean!
You can learn more from the following articles:
After Thoughts
Let your kid be inspired and be more creative with kinetic sand.
Gone are the days of sandcastles that got washed away by water or no sand creation can hold itself up. It's now the time for the kids to create unlimited masterpieces.
Kids would not get enough of this soft silky feel that's stretchable, moldable, and amazingly shapeable!
You can find kinetic sand for sale on Amazon.