As an Amazon Associate and affiliate with other third parties, HappyGiftsForKids earn from qualifying purchases and display advertisements.
Top 100 Amazon Best Sellers Toys and Games
Amazon Holiday Toy List
Cheap Discount Toys Online (Valid until Friday 10/08/2021)
Nerf guns that you could buy at Amazon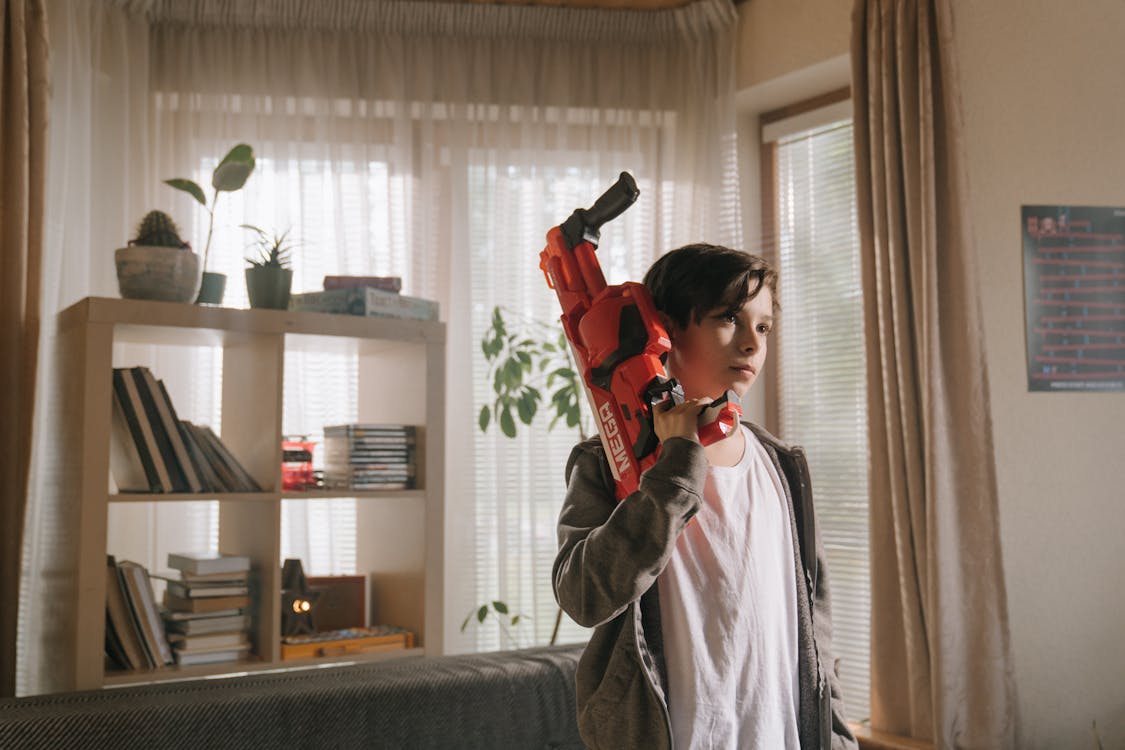 Amazon is the biggest melting pot of products online that offers a large range of items in their listing.
It has built a name for being a dependable and reliable number one online platform globally. It has a wider reach and scope to all clients around the world.
They have one of the most intensive selections of Nerf guns, with hundreds and hundreds available for you to choose from.
Here are the Nerf guns that are exclusively sold at Amazon aside from the regularly available ones.
Check these two exclusive Nerf guns at Amazon with the highest customer ratings. Find out why they are highly appreciated by the buying public.
The Fortnite TS-R blaster is inspired by the blaster used in the very popular video game Fortnite. It comes with 3 llama targets so you could practice your aiming and firing skills and be ready for your next Nerf game or battle.
You have a 4-dart blasting pump action gun that could fire 4 darts in a row in a row that's hand-powered with no batteries required. It is completed with 8 official Nerf Mega darts and a storage stock for 4 darts to backup firepower at bay for reloading.
It's geared towards users from 8 years and up.
Pros:
It is a good looking gun
Heavy-duty Nerf gun
Easy and fun to use
It's a special edition real-life toy version of coveted weaponry in the Fortnite game
It has a decent range and works great
Good quality
Cons:
The thing is, you have to push the pump back, then the darts stack upwards to be able to reload it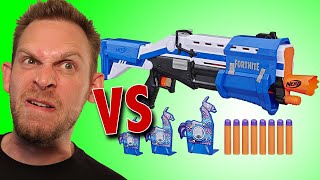 Where to buy:
The Modulu Demolisher is a 2-in-1 motorized blaster that could both fire darts and rocket. It could fire 10 Elite darts in a row that are clip-fed.
All you need to do is to Power up it up, and it would send 10 Elite darts racing toward your targets, or you could pump the handle to release a rocket to your opponents
Includes 10 nerf elite darts and 2 nerf rockets, and you could also customize its removable stock as you configure it for every battle. You could turn it into a compact size gun or attach it for a more steady aiming and shots.
Pros:
Amazing Nerf gun
It's a blaster that could both fire Nerf Elite darts and Nerf rockets
It could fire 10 darts in a row
It's a very attractive Nerf gun
You could customize it in every battle
Good quality
Cons:
No negative reviews so far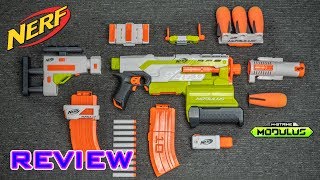 Where to buy: